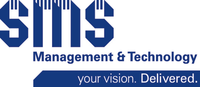 SMS Management & Technology
SMS Management & Technology is a leading Asia Pacific consulting, technology and managed services firm.

They help our clients improve their business performance by designing, building and operating business and technology projects, end-to-end. With industry expertise spanning many industry sectors, we employ over 1,700 professionals in offices throughout Australia, Hong Kong, Vietnam and Singapore.