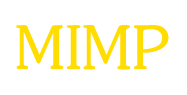 MIMP Computer Cable Pty Ltd
MIMP Connecting Solutions is a South Australian owned company that specialises in the supply, installation and support of communications cabling and wireless networks. They are a flexible Adelaide based organisation with a country wide network of technicians trained to provide the best onsite and offsite service in the industry.
Established in June 1985, MIMP has provided and installed hundreds of communications systems throughout Australia. Major clients include the Adelaide Zoo, SA Heart, State and Local Government, Education, Health, Defence and large corporations.
(08) 8292 5400
sales@mimp.com
3 Holder Avenue
Richmond, South Australia 5033
Solutions
Internet, Telecommunications and Voice